V Belts

Wedge TLP™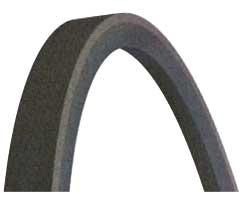 Designed to resist elongation over three times better than competitors. Maintenance-free with longer life, its static conductive double envelope construction uses two rubber impregnated wraps to enhance durability and abrasion resistance.
Homogenous design uses a fiber-rich rubber compound to prevent cord distortion
Higher horsepower capacity conveys more power in a smaller package
Enhanced compound affords greater flexibility, less flex fatigue and longer life
Offers reduced risk of tension decay in power heavy-duty industrial markets
Available in the standard 3V, 5V and 8V sizes covering a wide variety of applications for today's specialized industrial demands
HY–T® Wedge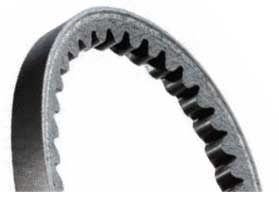 A narrow cross-section V-belt that distributes stresses more uniformly over tension members delivering more consistent and reliable power transmission.
Equal horsepower can be generated with smaller, lighter belts (compared to classical style belts) which means sheaves can be smaller and lighter
Deeper wedge profile creates more contact with sheaves (compared to classical style belts) resulting in increased horsepower
Cut edge cogged belts feature EPDM construction
Available in a raw edge construction with cogs for increased horsepower or envelope construction where pulsation, shock loads, high tension and long centers are involved
Vytacord® tension members provide strength and dimensional stability for Matchmaker® performance
Temperature range -400F to 2300F (-400 to 1100C
HY-T® Wedge Torque Team®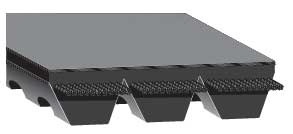 A narrow cross-section joined belt for higher performance and shock load applications ideal for pulsating loads, high capacity drives and/or short center heavy-duty drives.
Individual belts are joined by tough backing fabric so all ribs pull together
Each rib wedges in the sheave groove for maximum traction and efficiency
Vytacord® tension members provide predictable performance over the life of the belt
Cushion rubber is a fiber-reinforced compound contributing heat and oil resistance and exceptional cord support
Torque Team Plus®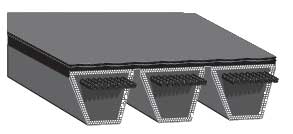 A narrow cross-section joined belt with aramid cords made for the industry's toughest high horsepower drives requiring higher tension and increased resistance to shock loads. Up to 50% more horsepower capacity than standard belts.
Perfectly matched belts within a banded set
Less maintenance required due to low stretch means less downtime
Reduced drive component size
Aramid fiber treated with enhanced cord-to-rubber adhesions provides 5x greater horsepower capacity
Resists deterioration due to environmental conditions
Metric Belts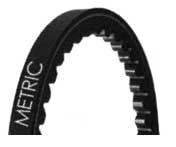 Superior performance under the toughest conditions
Strong and flexible
Operating under one of the widest temperature ranges in the industry from -40°F to 230°F (-40°C to 110°C)
Universal fit for metric precision
Wedge profile for small drive
Cut edge cogged belt construction features EPDM compound
HY-T® Plus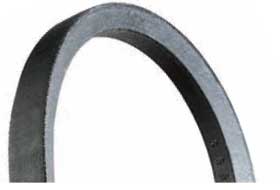 Designed for operating at higher speeds over small diameter pulleys and short center distances. Ideal for use in multiple V-belt drives where high shock load and heavy-duty loads are encountered.
Engineered heat- and oil-resistant rubber compound impregnated envelope fabric provides positive traction, maximum flexibility and extended wear resistance
Vytacord® tensile members control stretch so that it is minimal, predictable and uniform
HY-T® Torque Team®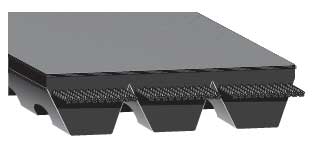 A classical cross-section joined belt for shock load applications ideal for pulsating loads, high-capacity drives and/or short center heavy-duty drives
Individual belts are joined together by tough backing fabric so all the ribs pull together
Each rib wedges in the sheave groove for maximum traction and efficiency
Banded belts that solve the problem of pulsation, vibration, shock loading and misalignment
Vytacord tension members are treated with the 3T process which removes excessive stretch and improves dimensional stability to provide predictable performance over the life of the belt
Fiber-based cushion contributes heat and oil resistance and core support