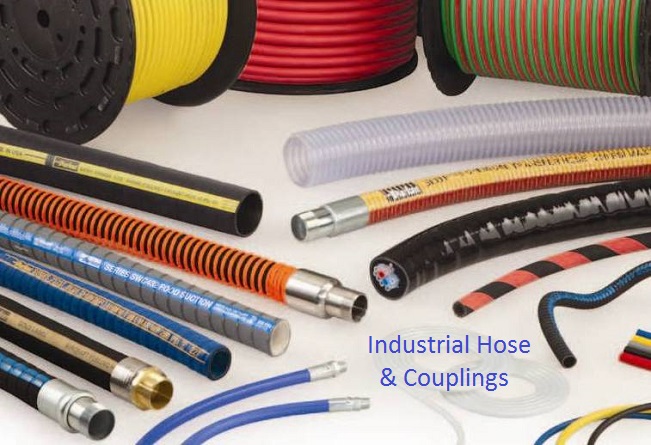 Industrial Hose
Goodyear Rubber Products offers a complete line of Industrial Hose including rubber and thermoplastic constructions, suction and discharge or discharge only for specific applications such as compressed air, water, chemical transfer, food and sanitary applications such as pharmaceuticals, material handling of abrasives in both dry and slurry form, petroleum products at the dock, terminal or retail station, agricultural spray hoses, steam hoses, vacuum hoses along with metal strip-wound and corrugated tube constructions for extreme operating conditions.
Hose Assemblies built by Goodyear Rubber Products can be coupled, tested and certified to U.S. Coast Guard, RMA and NAHAD standards as required.
Let us help you select the proper hose solution for your application. Call us toll free (within the USA) at 1-866-711-4673 or from outside the country at +1-727-342-5086. Our experts are available Monday through Friday 7:30 AM to 4:30 PM Eastern Time. You can also email us at websales@goodyearrubberproducts.com or click the Request Quote button on this page.