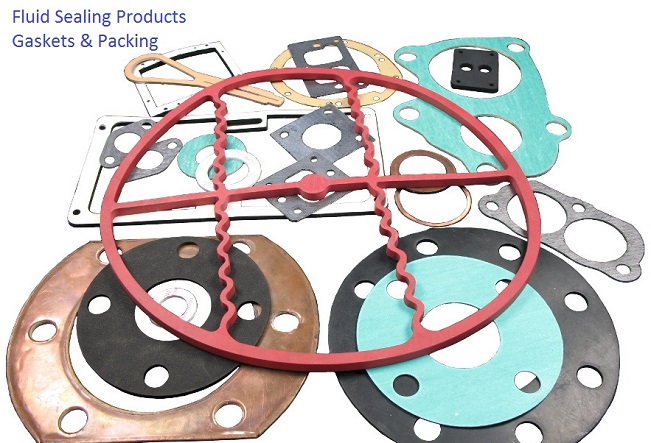 Fluid Sealing
Goodyear Rubber Products offers a complete line of Fluid Sealing Products including Gaskets and Gasket Materials, Compression Packings for Pumps and other rotating equipment, Valve Packing and Mechanical Seals. We also offer O-rings in both ASA and Metric sizes, available in different compounds and duro-meters.
Gaskets include standard pipe flange gaskets cut from rubber and compressed fiber sheet materials, expanded PTFE, carbon/graphitic materials along with metal gaskets in spiralwound and metal jacketed styles.
Packing styles include braided compression packing suitable for pump sealing along with high temperature styles with Inconel wire for steam valve applications. Packings are braided from vegetable fibers, synthetic yarns including acrylic and aramid fibers, PTFE, GFO and carbon/graphite and available on spools or cut and die formed rings with or without lantern rings..
Mechanical Seal styles available include cartridge styles, component, edge welded bellows and split seals along with complete seal support systems for sealing water management.
Let us help you select the best sealing solution for your application. Call us toll free (within the USA) at 1-866-711-4673 or from outside the country at +1-727-342-5086. Our experts are available Monday through Friday 7:30 AM to 4:30 PM Eastern Time. You can also email us at websales@goodyearrubberproducts.com or click the Request Quote button on this page.