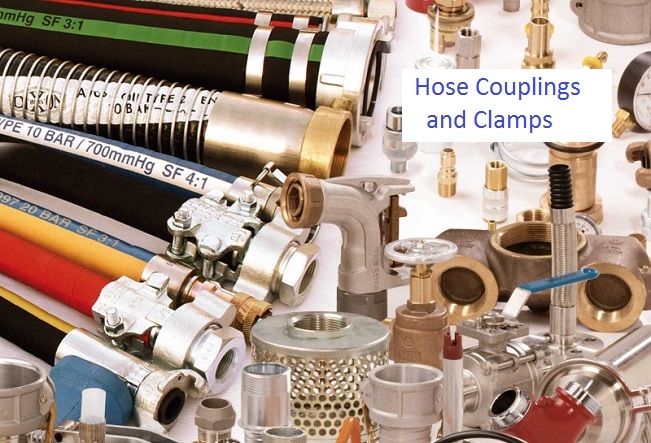 Hose Couplings, Clamps, Etc.
Goodyear Rubber Products offers a complete line of industrial hose couplings and clamps including cam and groove fittings, steam and high pressure air couplings, sand blast fittings, "Bauer" style couplings, sanitary and biopharmaceutical fittings all available in banded on, crimp, internal expansion and swage style hose couplings.
Hose couplings, fittings, adapters and clamps are available manufactured in carbon steel, malleable iron, aluminum, brass, stainless steel, Hastelloy, nylon, polypropylene and many other materials.
Let us help you select the proper hose couplings and clamps for your application. Call us toll free (within the USA) at 1-866-711-4673 or from outside the country at +1-727-342-5086. Our experts are available Monday through Friday 7:30 AM to 4:30 PM Eastern Time. You can also email us at websales@goodyearrubberproducts.com or click the Request Quote button on this page.